The Tennessee Dairy Producers Association seeks to be a unified voice for all dairy producers in Tennessee in a manner that will expedite a consistent response to any issue that might affect the short or long range viability of the dairy industry in Tennessee. TDPA will also serve as an unbiased source of information for dairy producers as well as consumers.
Tennessee Dairy Producers Association
Tennessee Dairy Producers Association (TDPA) acknowledges the commitment by USDA to purchase $50 million dollars of fluid milk.
Under authorization from Section 32 regulations , USDA through their Agricultural Marketing Service (AMS) will purchase milk representing 12-15 million gallons of skim, 1%, 2% and Whole milk to be distributed through food programs and food banks.
TDPA is pleased that USDA is now including fluid milk as part of its Emergency Food Assistance Program. The nutritional benefits of milk, rich in protein, essential vitamins and minerals, make up a valuable part of the diets of our young and old alike.
Tennesseans have been supporting such efforts for several years through the Randy Davis Great American Milk Drive facilitated by Ingles Markets and other Food Chains in East Tennessee through four Local Food Banks meeting the needs of over 1 million individuals.
---
USDA-Farm Service Agency is working with UT Extension to ensure that all producers eligible for CFAP payments are aware of the program.
As of July 20, 2020 there were 147 dairy applications that have been submitted to the USDA-FSA. There are 180 licensed dairies in Tennessee.
Application Deadline August 28th, 2020


Click for more information here.
---

Thank all of you for the prayers and acts of concern for the Freddy Tilley and Olivia Garner families in the past week.
Our hearts are heavy as we share the news that Freddy's daughter, Olivia, passed to her Heavenly home on Sunday evening, after complications from heart surgery.  Olivia is survived by her husband, Lucas Garner, and their two small children, a son and daughter, and her mother, Kim Isbill Hall, and her husband, Spencer.
Her passing was announced in a Facebook post by her husband, Lucas Garner.
Freddy and his wife, Sherry, were able to travel to Nashville to see Olivia at Vanderbilt.  Freddy is still being treated for a blood clot, so please keep him and Sherry in your prayers for his continued recovery.
Several family members and close friends had been to visit to support Olivia and the families in the past week, while some of the Tilleys remained home in order to tend to the family's dairy operation.
Mr. Maurice Tilley, when I spoke with him yesterday, said the family had been overwhelmed and humbled by all of the prayers and offers of help they had received during the past weeks.
We'll pass along service information for Olivia when it is available.  Please join us in keeping all of the Tilley, Garner, and Hall families in your prayers and acts of kindness in the coming days and weeks, for anything they may need.
Prayerfully,
Julie 
---
Applications Open for Food & AgTech Bootcamp
MEMPHIS, Tenn. (June 9, 2020) — AgLaunch, the Knoxville Entrepreneur Center, Sync Space and The Biz Foundry are partnering to offer a 5-week virtual bootcamp to develop promising agriculture and food-focused startups. Applicants should be innovators who are interested in growing their agricultural and food startups and working directly with farmers or local food businesses. 
The bootcamp will be held in half-day sessions on Tuesdays and Thursdays from July 7-August 6, 2020 from 2-5 pm EST (1-4 pm CST). Teams accepted into the program will experience best-in-class agricultural entrepreneurship programming with engagement from members of the AgLaunch Farmer Network, as well as a national network of investors and mentors.
Companies from across the globe that provide competitive advantages or new market opportunities for row crops, vegetable and specialty crops, livestock, and value-added production in food and beverage and are interested in partnering with farmers and businesses in Tennessee based on the unique nature of Tennessee's agriculture sector are encouraged to apply.
Eligible teams do not have to be located in Tennessee and can include:
– New startups focused on agriculture;
– Faculty/student teams commercializing ag-related technology; and
– Existing agriculture companies exploring new innovation.
"We are excited to be partnering with the Knoxville Entrepreneur Center for the fifth year and new partners Sync Space and Biz Foundry to help develop potential startups," Pete Nelson, Executive Director of AgLaunch, said. "We're hoping that this bootcamp will give participating teams the opportunity to gain the resources and support they need to be successful in the agriculture industry, particularly for our farmers in Tennessee."
Participating teams will receive agricultural entrepreneurship programming through AgLaunch connected with business expertise from KEC, Sync Space and Biz Foundry on agricultural markets, investors and mentorship; the framework for organizing, validating and communicating their ideas; and the opportunity to perfect their pitch. Teams will also gain consideration for Innova venture funding and participation in the AgLaunch365 program.
Applications are being accepted through midnight EST on June 21, 2020. Entrepreneurs with an idea or an agtech startup who are interested in the intensive bootcamp can apply here. 
Media Contact:
Name: Rebecca Kaufman
Email: 

rkaufman@aglaunch.com


Phone: 501-766-7133 
---
Good evening all,
Attached is the UPDATED Excel calculator tool (Click here to download) that the econ team has developed to estimate CFAP program payments. This version includes the addition of silage capabilities and a tab for the specialty section of the program. Remember, the application period opened YESTERDAY, May 26, 2020.
As a reminder for dairy, corn silage inventories as of January 15, 2020 may be included to reach the maximum amount for your operation. Cull dairy cows and dairy steers may also be included as beef animals. If you missed our webinar on it last week, a recording can be viewed here (https://youtu.be/YjLLHwHCE-s).
It is very important to note that details continue to evolve rapidly on the program. We will continue to provide updates as additional information is revealed. Additionally, the econ team will be releasing short videos with examples on how to input information, to obtain CFAP payment estimates, for a few representative operations.
The videos will be located here  https://tiny.utk.edu/CropsCattleCharley. There will be 3 videos that will cover how to use the calculator for crop producers, beef producers, and dairy operations.
The USDA CFAP website https://www.farmers.gov/cfap has additional details, fact sheets, forms and web tools. The CFAP also has a calculator tool that can be found at https://www.farmers.gov/cfap, under the CFAP application subtitle.
If you have any questions do not hesitate to contact Charley Martinez (cmart113@utk.edu), Aaron Smith (aaron.smith@utk.edu), Andrew Griffith (agriff14@utk.edu), or me.
Thanks!
Liz
Elizabeth Eckelkamp, PhD PAS
Dairy Extension Specialist, Assistant Professor
University of Tennessee Institute of Agriculture
Animal Science Department
244 C.E. Brehm Animal Sciences Building
2506 River Drive, Knoxville, TN 37996
---
---
USDA Coronavirus Food Assistance Program
Are you a farmer or rancher whose operation has been directly impacted by the coronavirus pandemic? The Coronavirus Food Assistance Program will provide direct relief to producers who faced price declines and additional marketing costs due to COVID-19.
Read all about the program and it's benefits here… https://www.farmers.gov/cfap  and here… https://www.farmers.gov/cfap/faq

What You Need To Know About Coronavirus 2019
(COVID-19) In Your Dairy
Good afternoon all,
Hope you are all staying safe during the uncertainty surrounding COVID-19.  Even though our dairies don't usually have large groups of people on them at any one time, visitors from out of state, employees, and managers/owners can still be at risk for COVID-19. Jorge Delgado of Alltech has put together a fact sheet in English and Spanish addressing COVID-19, it's spread, and how to protect yourself and your coworkers. Both versions are attached to this email, and are also available in the resources section of UT Dairy
(https://ag.tennessee.edu/AnimalScience/UTDairy/Pages/Resources.aspx).
Click here for the Novel Coronavirus Fact Sheet English Version
Click here for the Novel Coronavirus Fact Sheet Spanish Version
Thank you all, and as always, call with any questions or concerns!
Elizabeth Eckelkamp, PhD PAS 
Dairy Extension Specialist, Assistant Professor
University of Tennessee Institute of Agriculture
Animal Science Department
244 C.E. Brehm Animal Sciences Building
2506 River Drive, Knoxville, TN 37996
office: (865) 974-8167
cell: (337) 718-9764
---
Click here to read all about it
---
What Tennessee Farm Bureau Members Should Consider Regarding
Dean Foods Bankruptcy
*This is not legal advice but things they need to consider moving forward.*
---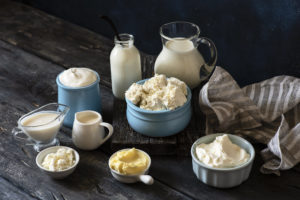 ---
Cull Cow & Bull Service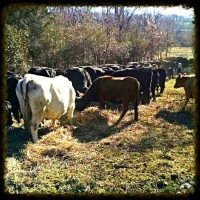 Area producers may find they need to move cull cows and bulls. As a continuing service TLP will buy your cull cows or bulls any day you need us!
We will use current market reports to establish price and we will not charge commission outside of sale day.
For more information contact: Josh Woodward – 931-703-9090 at Columbia. Visit their website here.